Timothy McKenzie, or Labrinth as he is better known by, has almost come out of nowhere and unusually stepped straight in around the top of the long list of celebrity style icon. He's one piece to a large musical family. He has four brothers and four sisters, and has said, "We've grown up with music… Both grandads are singers and musicians. My dad plays guitar, mum sings with a choir.
He describes his solo music as: "Soulful – spiritual more than anything else – and a futuristic fusion of loads of different sounds."
I think for a musician style is very important – they have to market them selves correctly, in the same way that a fashion brand may use an advertisement. Fashion uses a 'lifestyle image' to say to their consumers; you can have all this with our products. However muscians and bands are selling themselves and there music therefore its important for them to create a connection between themselves and their listeners- a relationship. They hope that their fans understand them and what they are trying to say/do. Clothing is a huge expression of someones personality.
 "I want to be different, I want to try out wild things. I just want people to see what they see in my music." He describes one of his looks as "uptown French boy". Involving … "boat shoes, trilby hats, that kind of stuff,"  – Labrinth
 The biggest component that really signifies Labrinths style is his quirky use of colour. And if you've even seen him perform you'll see that this evidently reflects his personality so well. He's got a contagious energy that pours out through his style and his music.
 "Before everything started to take off, I sat down with my stylists and decided that, for an artist, it is important to have a look that goes with the music. My musical style is varied and it takes on different backgrounds – very commercial as well as very urban – so I like to mix it up with what I wear, too, like wearing bow ties with random stuff and anything from Vivienne Westwood to Ozwald Boateng. No one wants to be pigeonholed, least of all me."
– Labrinth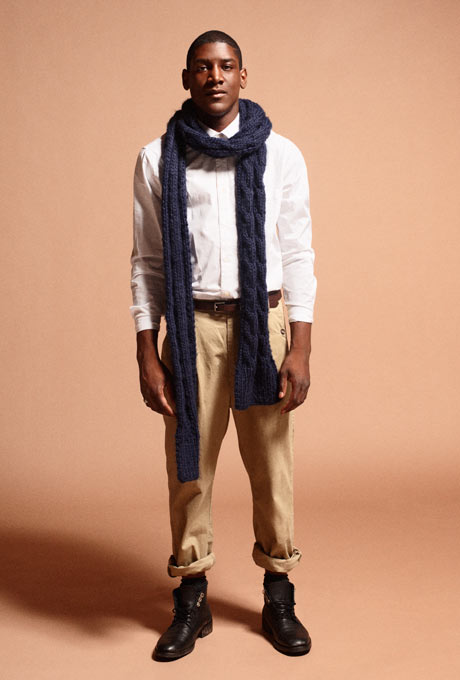 He knows exactly how to compliment and clash colours as if he's writing music for a production. Getting this right tends to be the biggest challenge for men when it comes to broadening the tones of your wardrobe, however if it's done correctly it can make for a much more personal and expressive approach to styling yourself.
The art of styling is heavily dependent upon accessories; you may only use one, but it tends to make all the difference and Labrinth has perfected this art beautifully.  This for many men is where you can evolve an entire look to an a class outfit. From coloured belts to jewellery, original styled bow-ties and of course his signature eyewear. These simple items link well with the bright colours used in much of his attire, it's never good to over accessorize. A great way of making sure you don't over do it on the accessory front is to pick 2 (or 3 at a push) key accessories to integrate into your look sometimes and especially in this case; less is definitely more.
[wp_ad_camp_1]
Known to once call himself "a virgin to fashion" he's a very modest man, in terms of his looks, style and music, which is one area of his personality I have found that his clothes hide especially as Labrinth stands with a great confidence that allows him to pull off his loud sense of style. There's no point wearing an outfit if the outfit is wearing you.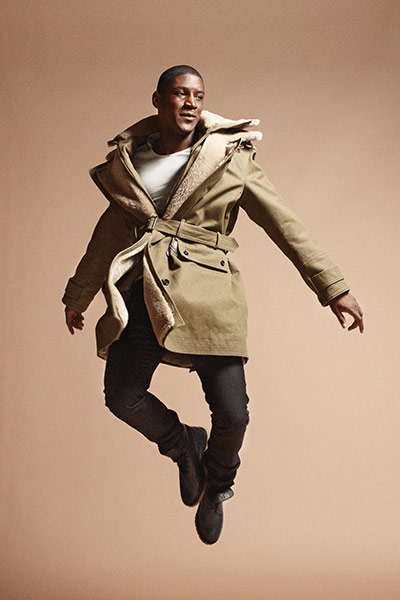 He also takes notice of fashion and style- he visits fashion shows with his stylists and watches them closely in terms of how items fit, hang, move etc etc. He also examines how the models capture the essence of a garment through the way they walk.
 When asked in an interview at LFW 2011 "What has been your most memorable moment of Menswear day?"
At the KTZ show, which mixed menswear and womenswear, one of the models dropped her earring. Everyone gasped. But like no one's business, she picked it up and carried on strutting her stuff! I love that she wasn't fazed! She had "The show must go on" attitude, which I respect and love. She also had the best walk I'd ever seen.
Even though he wears some unconventional outfits, Labrinth always looks comfortable in his attire and not like he's being forced into wearing it. His style is certainly ever changing and seems to vary with his mood. He caused some surprise when he turned up to the 2011 Brits wearing a classic British suit with jodhpurs.
 "I don't think it was what people were expecting." – Labrinth
Although his style is such a reflection of the man beneath he has no trouble in giving credit where credit is due to his up and coming stylists Ayishat and Louize. There's a a couple of interviews with the fierce pair below and no doubt we will be hearing more about them this year. They have a close bond with Labrinth himself and its interesting to see how they help him find exactly the right outfit.


Key Tips To Learn:
* Many of the best outfits you'll create will mix various garments that's prices may vary – The man himself is a lover of mixing high-street with high price tag Labrinth is known for his love of topman clothing and tom ford eyewear.
* Labrinth wears a lot of casual shirts with his top button done up.  Just to make it appear a little more formal. Stick on a clashing bow tie and that could be all you need to give it the quirky edge to mix things up a little
* LOOK CONFIDENT- and the rest should follow.

Here are some Labrinth Inspired Pieces:
So do you take influence from Labrinth's style? Would you class him as a style icon? Let us know!
By Mel Sinclair