As summer descends upon us, many men face a troubling dilemma. Unpredictable bouts of heat and humidity make denim, the durable yet constricting staple legwear of the masses, an unattractive option. Thankfully, in recent years a newfound popularity of the chino has taken menswear by storm. This light, comfortable, yet stylish means of keeping your chicken legs hidden has been adopted by the masses; and therein lays the problem. The over wearing of the chino has made them a rather predictable and commonplace option. Thankfully, this seasons menswear collections has seen a handful of alternative summer legwear choices come to surface.
Colourful Cotton Blend – An extremely versatile option for the summer months, which can be both dressed up and down. Retaining the comfort and lightness of the chino, yet bringing a sharper, more luxurious feel to an outfit, cotton blend trousers are an essential for the style conscious man. If worn in the day, the trousers can be rolled and worn with deck shoes or espadrilles. For a smarter look, they can be easily dressed up with a navy blazer and suede loafers. Many men feel hesitant when dealing with bold colouring, but the sharp tailoring of these trousers balances the boldness, making them a great option for the most somber dressers to the most avant garde.
Casual Chic – The essential feature of a summer wardrobe is versatility. Having the ability to wear your outfit at both day and night with a few subtle changes is the desired end, and casual, yet stylish tailoring is the best means of achieving this. Recent Spring/Summer collections have seen tailoring in tweed, seersucker and chambray; and the application of these fabrics has seen great results. The wrinkled seersucker is designed to make air circulate through the trouser, proving to be extremely cooling. Chambray, often mistakenly confused with denim, is a lighter, more breathable and in my opinion, a more stylish summer option than our nation's staple favourite. Even the appearance of tweed, which is traditionally a winter fabric, has seen it being designed as a lighter and more applicable summer fabric. These following options are all great choices to mix up your wardrobe this summer.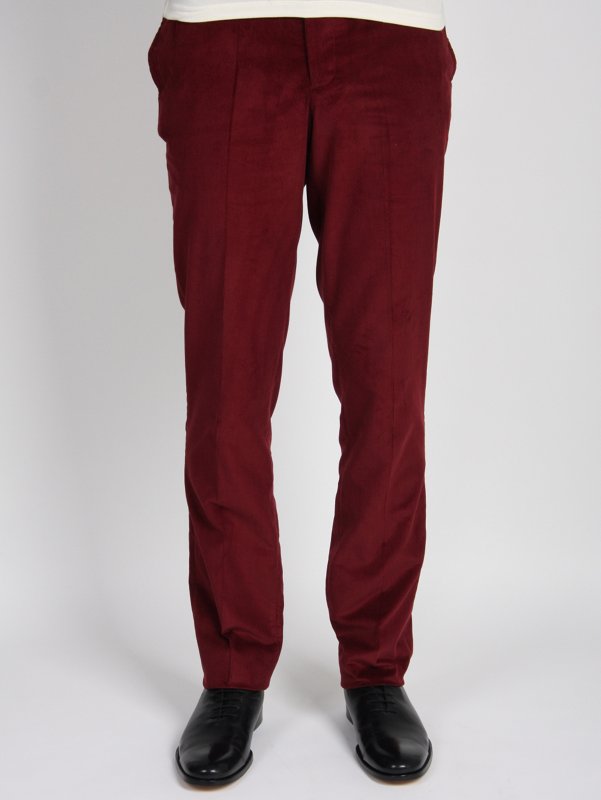 Alternative Chino – Now, despite my harsh words on the chino, it is the generic nature of it, rather than it's intrinsic nature that is being targeted. The ever-popular beige chino is the enemy. However, there are some stylish alternative chinos that can add real substance to your wardrobe. When found in colourful pastels, the chino can become a rarefied commodity. Therefore, not to be totally dismissed, the following styles of chino can prove to be a stylish form of summer tailoring.
So don't get restricted this summer by generic tailoring choices. The summer months are a time to be colourful and light, so choose some of these fun, luxurious yet sharp tailoring options to give depth and style to your wardrobe.
Oliver Midgley