Style Icon: Michael Fassbender
Anyone who has seen 'Shame', which earlier in 2012 was Michael Fassbender's most significant breakout role, will know that he doesn't spend much of that film's screentime wearing clothes. However, despite a willingness to strip to showcase the emotional nakedness of his characters, Fassbender has effortlessly established his style credentials throughout a year that has seen his profile skyrocket on an international level.
Following in Ryan Gosling's footsteps last year, Fassbender has graced the silver screen in a spate of recent films (topped off with summer blockbuster 'Prometheus') and his visibility on screen has translated to various red carpet showings and appearances in the press. It is with this increased exposure that Fassbender has determined a confident approach to clothes, maintaining a simple yet sleek style that is accessible even if, unlike Fassbender, you haven't got the best design houses in the land calling you up to dress you.
Calling Fassbender's style practical and unfussy is to detract from its effectiveness; with him, it's all about putting together a structured look without having it look put-together or structured. This can be dangerous territory for a man, as there is a thin line between creating something considered yet casual and basically looking like you couldn't be bothered. Fassbender nails it, building together minimal layers and eschewing accessories to craft the perfect smart-casual look.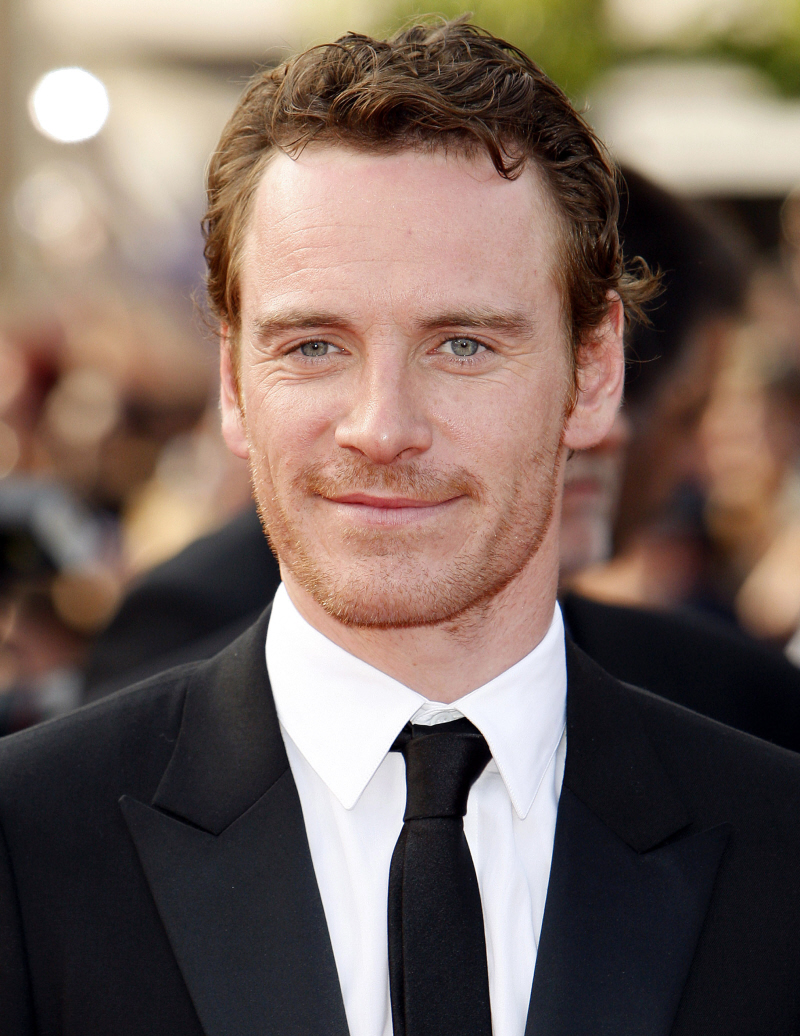 If you're thinking about taking some dress cues from Magneto himself, you'll need quite a few T-shirts, preferably with a modest V-neck cut, in muted colours. Fassbender saves any flourishes of flamboyance for his performances (and he's not exactly chased camp and colourful Johnny Depp-style roles so far), so keep the colour palette muted – we're talking blacks, light blues, greys and white. Throw in a few cool, single-colour cotton or linen shirts (sleeves rolled up or down depending on the nature of the occasion) to keep it on the right side of casual.
Once you've decided on shirt or tee, add a dark leather jacket to master Fassbender's edgy, urbane look. You'll want to choose a jacket with minimal zip detailing to perfect the unfussy, less-is-more approach. Alternatively, opt for a suit jacket or blazer to mix things up, pairing either with a dark shade of denim on the bottom half. Fassbender is not averse to wearing full suits, having worn Gucci and Tom Ford creations previously, so opt for straight-cut trousers if you're going for that razzle-dazzle 'premiere' style.
For finishing touches, invest in a sharp pair of black lace-up leather shoes and perhaps a plaid wool overcoat and scarf for winter (a la Brandon in 'Shame'). Fassbender is light on accessories, vetoing men's jewellery and often free of belt or watch, but is often seen wearing or carrying a pair of designer shades, while expertly groomed facial hair adds to the scruffy, roguish appeal that has helped to define his star status.
Undoubtedly a worthy addition to our Style Icons series, Michael Fassbender possesses a developed style that any modern, fashion-savvy gent can take inspiration from. As always, we suggest you take pointers rather than replicate the look completely, but the beauty of Fassbender's style is that it can be easily adapted to suit any male fashion fan. Here are some product picks in inspiration of Michael Fassbender:
So what do you think of Michael Fassbender as being a style icon? Let us know in the comments below.