Style Icon: James Bond
"Sinclair's philosophy was always to produce a well dressed man, rather than someone who stood out from the crowd. His clothes represent the epitome of English style: simple, elegant, understated and timeless." – anthonysinclair.com

This year marks the fiftieth anniversary of the first James Bond film.  This fictional character has become the epitome of an English gent.  He is a question at every quiz night, the only person who has 'sky dived with the Queen', the candy of many a girls' eye, and the envy of most men.  James Bond really is a British legend who has spurred a generation, and a true style icon.
We know that Ian Fleming is the man behind the icon, M is the person behind the missions, and Q is the guy behind the gadgets, but just who is behind Bond's iconic suits?  As the films have progressed so have the designers, a range of top names have worked to help make Bond the sartorial God he is.
A James Bond suit needs to exude wealth and sophistication whilst simultaneously appearing as though it could withstand a barrage of bullets without looking too haggard.  It's also an ensemble that represents the character, and there is nothing more characteristically English than a true bespoke Savile Row suit
Sean Connery was dressed by Ian Fleming's tailor, Anthony Sinclair. Sinclair is famous for creating the Conduit Cut, (named after his premises on Conduit Street, Mayfair) and it is these suits that Connery wore for all his appearances as Bond.  According to Anthony Sinclair, the Conduit Cut "defines a man of sophistication and good taste and is a continued testament to the maxim that 'less is more'".  The Conduit Suit is a two button jacket with a natural shoulder, full chest, slender waist and slightly flared skirt, tracing the natural curve of the body to give a subtle hourglass shadow.  Sinclair's suits were often paired with British Turnbull and Asser double cuff shirts and ties.  The Conduit Cut inspired the suits of George Lazenby.  The suits he wears as James Bond are all variations of Sinclair's signature style.
London tailor Cyril Castle was the man behind Roger Moore's Bond, moving away from the traditional suit and pairing a jacket with a mismatched pair of trousers.  It creates a slightly more relaxed look, whilst still airing on the right side of formal.  Douglas Hayward took over from Cyril Castle and slimmed the silhouette slightly.  Steer away from the flared trousers and wide shoulders that were popular in the 1970s, opting for something a little more fitted if you want to channel Moore's Bond.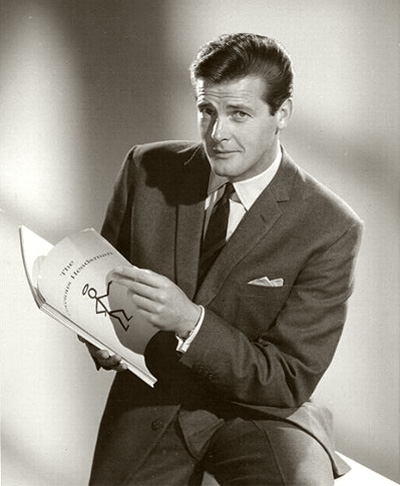 ­­
The 1980s saw the rise of the large shouldered power suits, and the suits worn by Bond, portrayed by Timothy Dalton, were no different.  The jackets tended to be a full cut, giving much more room across the body than a fitted jacket worn by previous Bonds. Keeping to the slightly more casual feel of Moore's Bond, many jackets featured a low button fastening, partnered with a loose fit trouser. Although a popular look for the 80s, a more fitted shoulder and trouser are a more flattering and modern choice.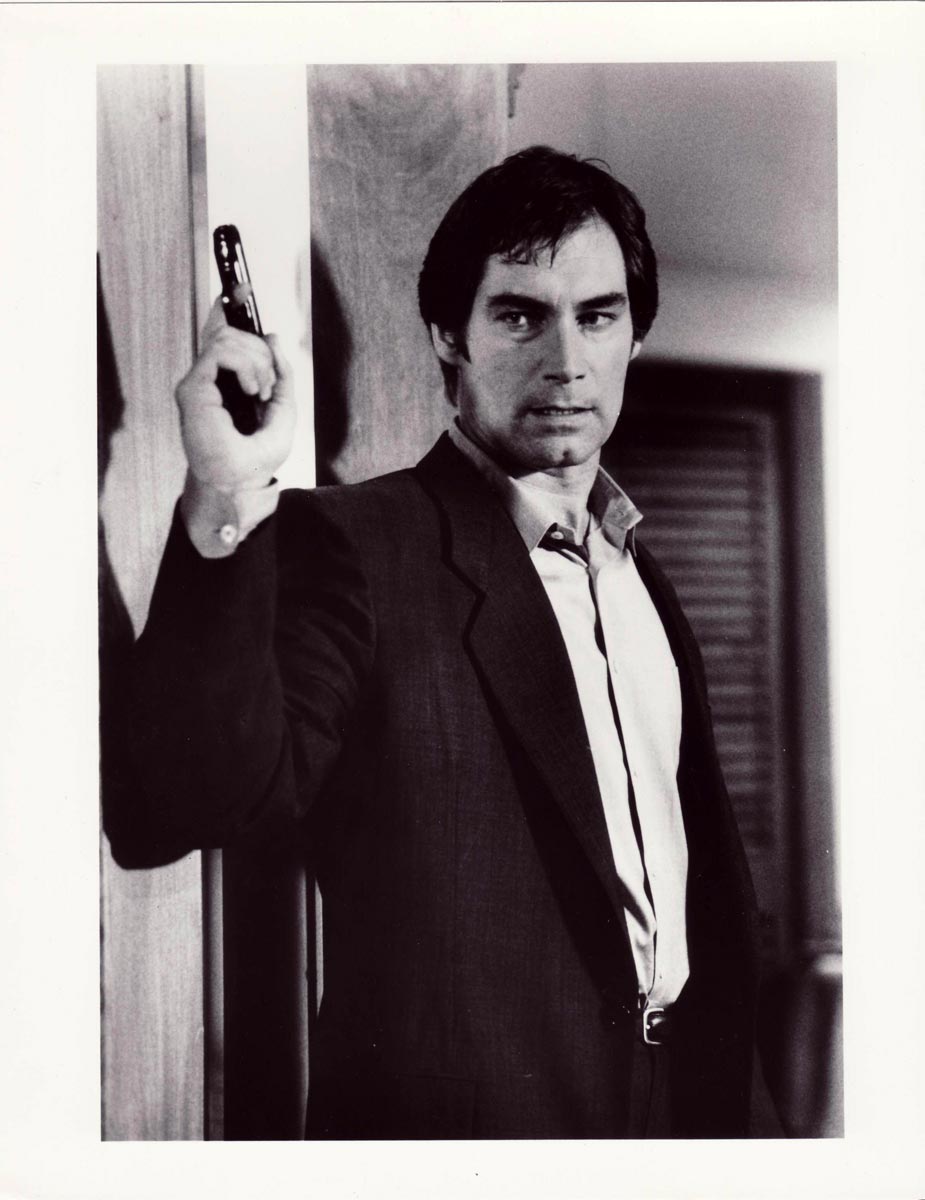 The Pierce Brosnan era saw a shift away from British tailors, favouring instead the suits of Brioni, an Italian based designer.  Although the suits turned continental, Bond remained true to his British roots keeping with his trademark Turnbull and Asser shirts and ties. Brosnan's suits tended towards the more fashion forward, and although not British born as the previous Bonds have been, they still ooze the wealth and sophistication that James Bond embodies.
Brioni also dressed Daniel Craig in Casino Royale, but American designer Tom Ford has had a hand in dressing Bond more recently, and is rumoured to be the man behind the suits in Skyfall.  Although Tom Ford is not British, his suits echo a similar feel to those of Anthony Sinclair.  They are a slimmer fit to the body than those of Dalton and Moore, emphasising Craig's physique and mirroring the fit of the traditional Savile Row Bond.  Good news for any Tom Ford enthusiasts, he's opening his debut London store in Sloane Street next year.
For more inspiration The Barbican in London is currently holding a James Bond exhibition with suits and costumes amongst some of the exhibits.  If Bond's your style icon then take a leaf from Sinclair's philosophy and be a well-dressed man, rather than aiming to stand out from the crowd.  Although in my opinion, a well-dressed man will stand out a mile off.
Product Picks